Gloucester City Homes go live with Dynamics365
October 2017
Gloucester City Homes had a very tight deadline to deliver the new Lifelink project and chose RedkiteCRM to deliver the solution for them. 'Redkite's combination of flexibility and technical expertise was very impressive and the agile approach used was extremely effective.' Said Paul Haines, Head of IT 'In fact I would say this is the most successful IT project we have ever delivered.'

From a business perspective Lee Ashmore, Supported Housing Manager commented 'it's a refreshing change from what we had before. We now have a system that is easy to use where staff can quickly and securely access customer details from whatever device they're on. Overall it has made a huge difference to the service we deliver' continued Lee.

CofE to use Housing Solution
December 2016
Church of England, an organisation with 17,000 properties in the UK, will be using RedKites' Housing solution including the base housing customisations, quick alerts and case overview. Initially the sales and lettings team will be using CRM but Church of England have an ambitious plan to roll-out Microsoft Dynamics 365 to all the housing team with a resident portal being developed in later phases.

Resident Portal Development
November 2016
Inquilab Housing Association, a social housing provider operating in the West London area, will be working with RedKite to develop a resident portal using ADX Studio. The resident portal will allow for residents to log a repair, check their balance, make a payment, review their rent agreements and many more functions besides. The portal will integrate directly with Microsoft Dynamics CRM 2016 ensuring that any data on the portal will be real-time.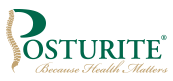 Solutions to enhance CRM
November 2016
Posturite Ltd, a leading provider of ergonomic furniture, will be using RedKites' Quick Alerts and SharePoint solution. Quick Alerts will be used to visually display important information relating to the company, contact and opportunity entities, such as total spend and platinum status and the SharePoint solution will be used to move attachments from CRM to SharePoint to save on disk space and therefore lower the costs for CRM.